English version first, followed by the Swedish: Engelsk version först, följt av den svenska:
Eva´s eyes threw the whole family into a roller coaster existence and at times I thought it would all end in complete tragedy, but at the end, it turns out to have changed all of us for the far better. It is indeed strange that tragedy and misfortune is needed to move forward with the road to become a better human being. For me personally it made me understand you have to be the one you are, in all situations and to be able to function, you have to be completely open and deal with all situations which arises with a big heart, complete openness and honesty. Within reason of course, not hurting others in the process.
   Eva´s eye situation made me take the decision to return to Sweden and Malmö, close to the best help possible as regards to this situation. Things are stable now and one day at the time. But, there´s no doubt we miss Greenland.
Greenland is such a complex place in many ways. It puts a lot of pressure on human beings, the isolation, weather, darkness and extraordinary nature. But it leaves a mark on you and our time there, well, again, the most important in my/our life. I really miss the incredibly fresh air, the sense of complete freedom once outside the limits of human civilization and I miss the closeness of my Greenlandic friends.
   The island and its people will forever be part of our life and I am happy Pam is still there, pursuing her dreams and I look forward to returning soon. Just for that second of crispest and freshest air on earth! How can one live without it?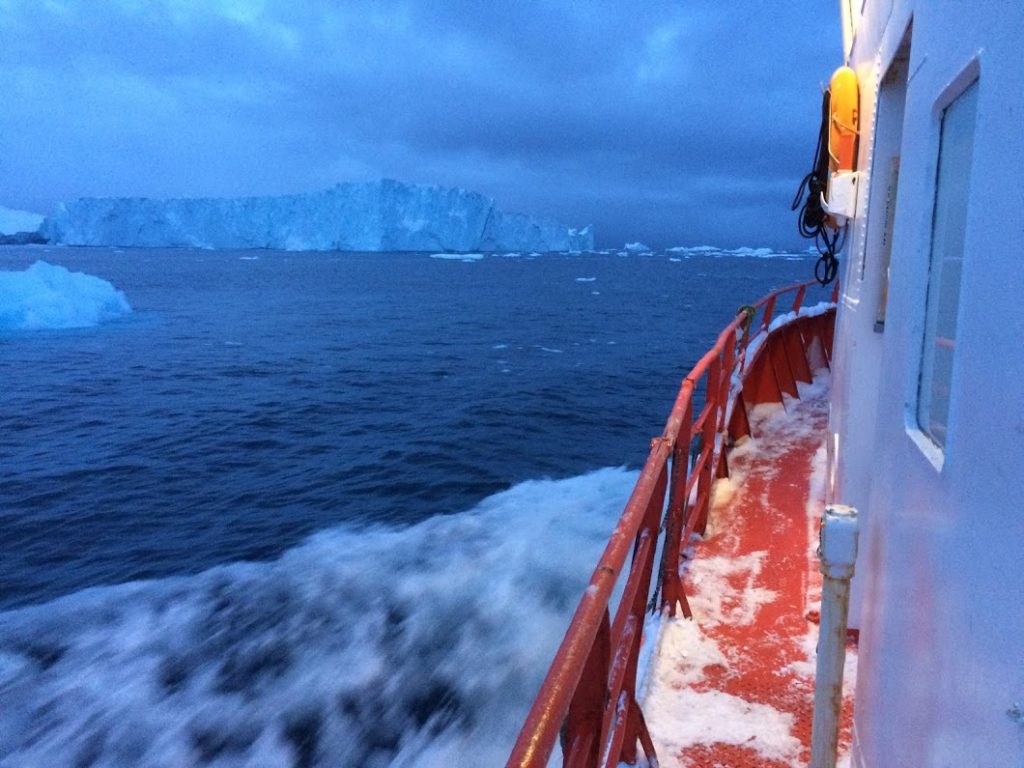 The main theme throughout the year is having come across the best of people on earth. New one´s as old ones, without whom life would have been so much harder. There´s so many so I can´t mention them all, but those who are my friends and who use Facebook, will be tagged!
I have put together a slide show which will illustrate how I see the past year! Click link here https://photos.app.goo.gl/bbMxM6ZxiwNZkepL7
If you want to read more about the Greenland Experience, go here to http://blog.kensingtontours.com/tag/mikael-strandberg/
Svenska Versionen:
Utan minsta tvekan är det så att 2018 har varit det viktigaste året i mitt liv. Jag skulle vilja påstå att det gjort mig till en bättre människa. Framförallt till en bättre pappa. När vi insåg att min äldsta dotter Eva var på väg att bli blind, samtidigt som vi bodde på en av de mest isolerade platserna på jorden på Grönland, förändrades jag för alltid. Först då fattade jag på allvar att ingenting i livet är viktigare än ens barn. Jag tror att jag i och för sig hade varit en bra pappa ända fram till den dagen, men att jag fortfarande var borta i tankarna för mycket främst i alla projekt och jobbet. Tankarna var inte alltid där de borde vara. Evas sjukdom, JIA kallad, tillsammans med druvhinneinflammation är en sällsynt sjukdom så vi tar en dag i taget. Lyckligtvis träffade vi från första stund de bästa människor på alla nivåer och utan deras stöd och hjälp hade det kunnat gå riktigt illa.
Evas ögonbekymmer kastade hela familjen in i en berg- och dalbanatillvaro. Av och till kändes det som om livet skulle sluta i största tragedi, men nu idag, i början av 2019, så kan jag bara tacksamt konstatera att allt, och då menar jag, allt, har blivit bättre. På alla nivåer! Märkligt att livet skall vara så att ju krångligare desto mer ödmjuk blir man och förmodligen även bättre som människa. För mig har 2018 också betytt att jag förstått att man skall vara den man är, inte vara någon som en annan människa/-or önskar man skall vara. Och alltid vara helt öppen, med stort hjärta och största möjliga ärlighet. Med vilket jag menar utan att tillfoga andra människor ledsamhet.
   Problemet med Evas ögon gjorde det lätt att ta beslutet att återvända till Malmö, där bästa vården finns att finna för denna sjukdom. Allt är under kontroll nu, men vi tar en dag i taget. Men det skall också sägas att vi alla saknar Grönland.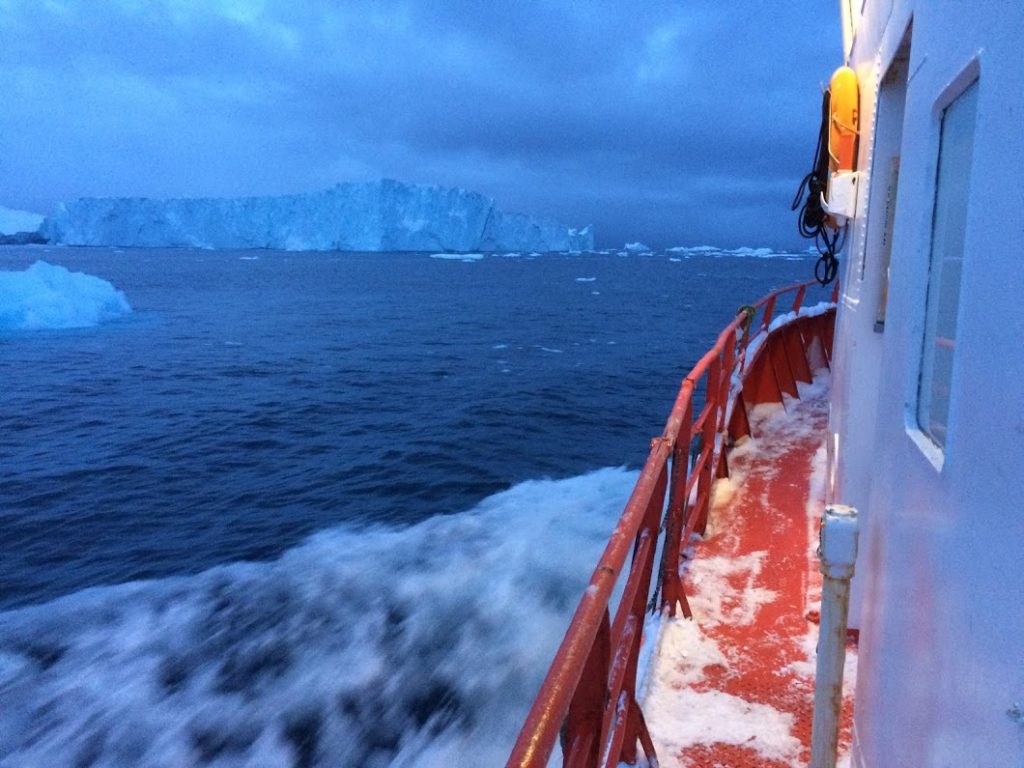 Grönland är ett komplext ställe på många sätt. Det är ett sådant starkt krav att vara människa där på grund av isoleringen, vädret, mörkret och den helt sanslöst storslagna naturen. Men Grönland lämnar ett intryck som allt finns kvar hos en människa. Och min, vår, tid där är den absolut viktigaste i mitt liv. Jag saknar den oerhört friska luften, känslan av total frihet när man tagit sig bortom människogränsen och jag saknar närheten till mina grönländska vänner. Mycket.
Grönland kommer att för allt att bli en del av mitt (vårt) liv. Jag är oerhört glad att Pam fortfarande är där, följande sina drömmar och jag ser fram emot att återvända snart! Om bara för att få några sekunder av den där oerhört hälsosamma friska luften! Hur skall jag kunna leva utan den?
   Det klart övervägande intrycket och upplevelsen det gångna året är att jag mött så många fantastiska människor världen över. Nya liksom gamla vänner, utan vilka livet skulle ha varit så mycket svårare. De är så många att jag inte kan nämna alla, men de som är Facebookvänner, kommer att taggas så klart.
   Jag har gjort en liten slideshow för att illustrera det gångna året. https://photos.app.goo.gl/bbMxM6ZxiwNZkepL7
Intervjuer och artiklar här om Grönland (på engelska) http://blog.kensingtontours.com/tag/mikael-strandberg/