Back to the sleepless nights. It seems to be the same story every time it is time for some sort of a possibly tough journey. It is -35 in the area I am heading on Saturday and I am working day and night to get the kit together. I have given Pam my Arctic sleeping bag, so I only have two old, around -10 sleeping bags, we have at least 3 nights on the icecap, so I will have to sleep in my down trousers and jacket to keep comfortable. However, I am thinking about the subject of being a lone parent most of the time, since Pam works and lives in Greenland.
Yesterday I found out that Dana is starting at football school, between 5 and 6 in the afternoon, twice a week, so in the middle of the planning, going through equipment (this takes a full week), I had to run out full speed to a store to get shins, socks and tape. I fixed my phone that I dropped and ruined in London, 30 min job and 399 SEK, and then ran full speed, picked up my car and set off to pick Dana and Eva and her mum to take them to the football. We just made it and came back exhausted at 7. I couldn´t sleep, so I am up early now getting everything else done, whilst I am away for a week. The girls will head up north to my family.
I need to buy winter boots for them before leaving. My Greenland trip is mainly for getting needed film and doing interviews. Important ones. I am meeting Håkan on Thursday, see what thermals he has developed this time and I suppose I need a new phone as a backup both as camera and communication central, since I use Irridium Go.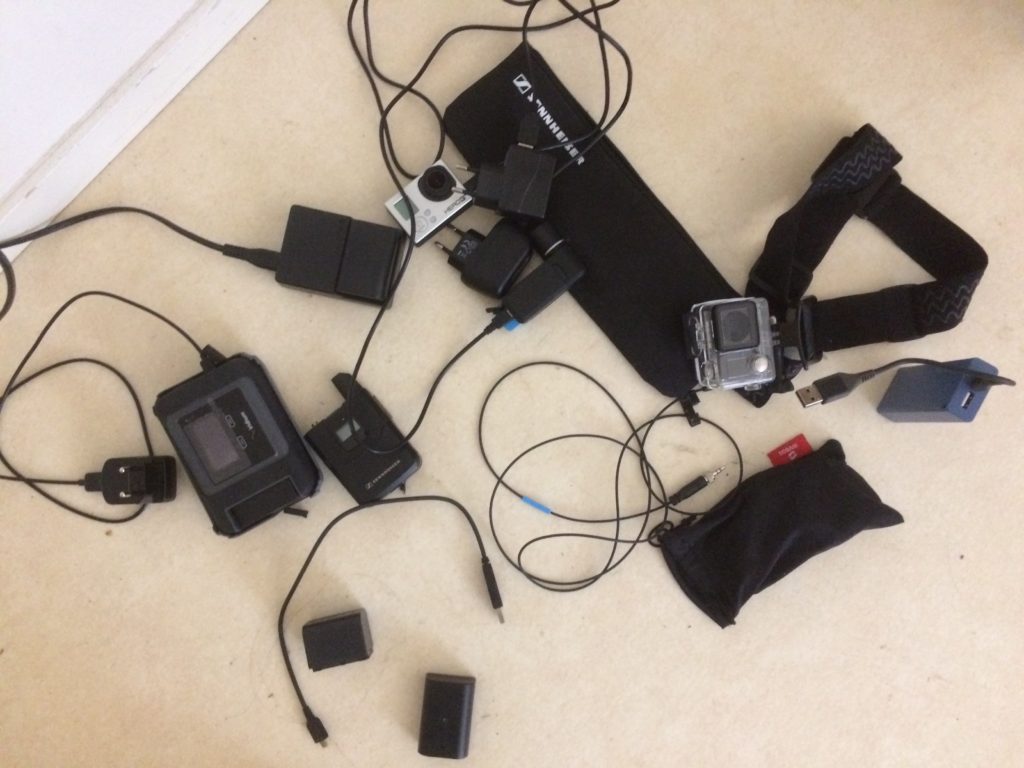 Batteries, I am bringing all the solar power I have and hope those few hours of daylight, will power up the camera batteries.
I have waxed the ski boots, I am not bringing the Expedition one´s, even though temperatures are low, too cumbersome. Out of my three pairs of Åsnes Skis, I will bring my top one´s, Helge Ingstad. They look sharp. But I will only use the front binding.
Soon my compulsory midday nap, then the gym, pick up the girls and pack. I have checked all kit now including the Soto Mukka, which is leaking some petrol, but I am use to it.
Soon.
Kitlist as below:
Base equipment
1 roll of Gorilla Tape
1 Iphone 8
1 Suunto Ambit 3
Solar Panel
Connectors
100 LR6Batteries
Zoom H5
1 Irridium Go https://www.iridium.com/products/iridium-go/
1 Leatherman Skeletool
1 Ultra Light Thermarest
1 Ridge Rest Polar
1 pair Julbo sunglasses
1 pair of Sealskinz handskar
1 pair of Sealskinz socks
1 Hilleberg Keron 3
1 SOTO gasoline
1 Pots and Pans set MSR
2 gasbottles from MSR
1 North face sleeping
cups, spoons, forks
1 Silva Compass
Maps
Special wintergear and Expedition gear
1 pair of Åsnes Helge Ingostad
1 pair of Åsnes Expedition Ski Poles
2 short skins Åsnes
1 long skins Åsnes
2 Julbo skiglasses
4 icescrews
1 Facemasks from Taiga
1 Termo underwear set (wool)
1 pair of underwear, short
1 Down jackets Mountain Hardwear
1 pair of Skiboots Crispi
1 pair of down socks
1 pair of bibs
1 pair of randonné pants
1 3 layer Goretex jacket
1 Fleece jacket
2 pair of skigloves
2 pair of fleecegloves, windstopper
1 pair of down mittens Mounain Hardwear
1 pair of trousers Mountain Hardwear
1 pairs of other thick socks
1 pair of Gaiters
Technical equipment
1 SONY F-70
1 Panasonic Lumix DMC-GH4 med 1 Panasonic Lumix G Vario Objektiv -12-80, 3.5-5.6
1 Manfrotto stativ
1 enbent stativ
2 XLR-kablar 0.5 m
1 Lowe Alpine AW rucksack
1 Go Pro 3plus,
1 Sennheiser HD 215 hörlurar
1 Rotolight RL 48-B Stealth professional
1 Sennheiser ew 112-p G3 Microphone
1 Pelican 0945 Memory Card Case