So I just got rid of the challenging sledge and took out everything I did not need to put in on the girls stuff and we have made it to one of our favorite places, Nussuaq, where we enjoy to solitude and peace to its fullest.
I have just cooked potato stew with panbread and we will finish off with a chocholate cake. A all together a two hour job, but who cares?
Just a wonderful day and being with my girls just gets better by the day. What a gift they have been given, this joy to love the great outdoors.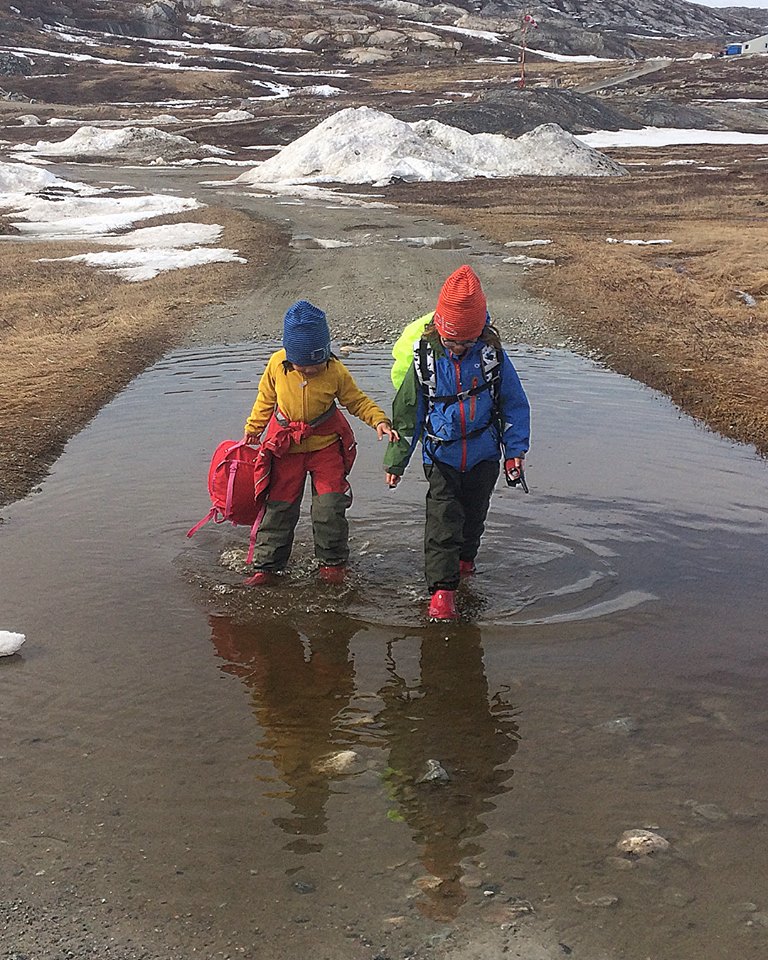 Soon the tent and scary stories!