What constitutes the perfect travel book? Yesterday I started packing for a small outing in the mountains that I will tell you about later and since weight is essential to cut down, I can only carry one book to entertain me for two weeks. The perfect book. I mean, there are a lot of good books out there. Some purely inspirational, needed to change one´s attitude when things are tough, like The Worst Journey in the World by Apsley Cherry-Garrard. Others for literary style, like Robert Byrons The Road to Oxiana. And for pure story telling and creating romantic dreams like Karen Blixéns book Out of Africa. Nature like Walt Whitman´s classic Walden. More factual historical drama like Roland Huntford´s book The Last Place on Earth? Or a more contemporary comfortable but excellent writer such as V.S Naipaul? But are there any which are complete? The book that covers it all? The one you can take out, head torch on, reading just a paragraph by the fire, just after sunset? Which just makes you get moved to your soul? And reads like poetry? I have spent the whole day trying to find 5 books which constitutes this wish for me.
1. Ryszard Kapuscinski. He is my all time favorite. Never boring, always a page turner, educational, always dwells on the subject regarding the meaning of life, extra ordinary stylist and story teller. I especially like his book Imperium from 1993. In that book he writes a great piece on the subject of borders. Must be read. Every sentence has a profound meaning, can be read like poetry. Yes, lately he has been questioned for being a communist collaborator and embellishing the truth. Yawn. Did they miss reading the Imperium? Unfortunately he seemed to have irritated the great Polish film director Andrej Wajda who made a fool out of him in Without Anaesthesia. Otherwise, in my book, he is the third of the great Polish troika of Wajda, him and Krzysztof Kieslowski.
2. Peter Mathiesen. His book The Snow Leopard about Nepal and the search for this elusive animal together with George Schaller reads like poetry. It also deals with Zen Buddism, which once upon a time appealed to me a lot.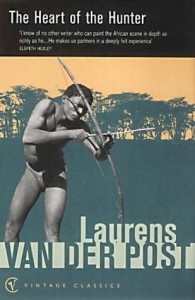 3. Laurens Van Der Post. Another traveler and great poetic story teller who´s work and life have been questioned profoundly after his death. His lovely book The Heart of the Hunter is a beautiful and thrilling read.
4. Bruce Chatwin. For me his book In Patagonia is in many ways all above mentioned ingredients of a classic have-it-all, even if it has been criticized for being to quite a substantial degree fictionalized.
5. Muhammed Asad, born as Leopold Weiss, Jewish in Austria, wrote one of the most accomplished translations of the Quran, but his autobiography about his travels by camel on the Arabian peninsula and his thoughts about the meaning of life, has it all.
Note my shortcomings in this selection:
These are books that I have in my bookshelf. And, yes, I know it is void of any female writers. I had Dervla Murphy there. And Robin Davidson, which I had in a previous list 10 best books about adventure and exploration to read over Christmas. I thought Freya Stark, but realized I didn´t remember that she could offer anything profound about the meaning of life. Karen Blixén is one of mine all time favorites, but she is not a traveler as such.
I also know that most books are from the English speaking world and this is a disaster. There´s so many books out there in other languages, Swedish for example, where at least one book would have made it in on the list. But Lasse Berg isn´t published in English. Neither is Marianne Ahrne. There´s loads of Russians, French, Latinos and Asians, but they haven´t been published in English either. So this list is far from perfect. But the English speaking world dominates not only the book scene, but also the exploration world. So a non-speaking explorer or author who actually makes it in on the English speaking global scene is normally so much better that many of the native speakers or English speaking explorers.
About books, the other day a reader sent me a link to a new book which is out about dead Swedish Explorers. I was intrigued to see I was one of them!