Way too early morning! On route to a new incredible adventure. A place I have never been too. I certainly feel very priviliged and often wonder why I have been granted these opportunities in life, but I also now life is short and there is no reason at all, really, not to live life at its fullest potential. However, I never take anything for granted. I know how life canchange from good to bad. The girls are together with the wonderful Anya after a week with my wonderful brother and his wife. I have only been with the girls two nights now, and already miss their jokes and laughter. This is really a journey from freezing your balls off to paradise heat. A dream journey indeed! 10 hours of flying waiting. I have also bought 2 bottles of "exclusive" intoxicants, which is part of every Gentlemens Journey.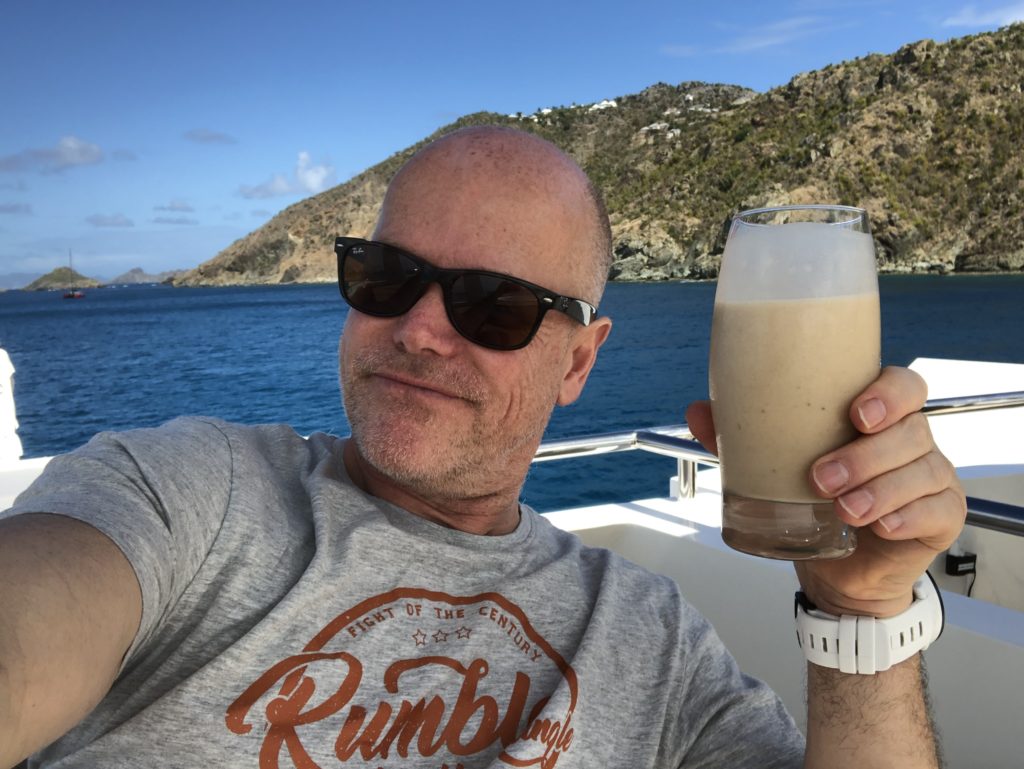 What to say? On one side I feel extremely happy and priviliged enjoying every second of life! On the other, why me? All due to having met the best of people. Thanks to my bro Jeff and to my wonderful family in Dala-Järna and the fantastic Anya making this possible!
Swedish street names. Unexpected. Turns out we have arrived in old Swedish colony, Saint Barthelemy and its capital Gustavia. I see some streetnames and alcohol prohibition signs, otherwise it is just a lovely Caribbean island with high prices, but way behind Greenland. A colonial stain is nothing to be proud of, but this great group of people I belong to are.
It certainly feels like being back with the family. With people I love like Jeff and Rob and meeting new great people like Edita here. I honestly needed this pause in life to relax my brain and heart a bit. We are steaming on in high ways and I really enjoy the breeze. Happiness! 
Who knew shopping was this much fun? The boys team, well, I just loved the time together. Obviously my goal was dresses for the girls from St Bart! The dream continues at a great restaurant at the beach called La Serena. All thanks to the extraordinary Jeff. What a privilage to have such a friend. Speechless.
Meeting the great guy and legendary NHL Superstar and Hall Of Fame Chris Pronger at the beach was really wonderful! I liked him a lot! Most fantastic is to be together with new and old friends like Edita, my long time friends Maddie and Kathleen and the great group we have this time on another legendary Gentlemen ang Gentlewomens Expedition. What a wonderful group of people. Truly a extraordinary time. I am speechless as always.
Extraordinary two weeks. Great Greenland, the feeling of freedom and being on Expedition. Great West Indies, being on a luxury yacht and relaxing from all, just partying. From butt freezing temperatures to divine warmth. From Greenland to the West Indies. From isolation to a packed yacht. From dried frozen food to the best there is. From meeting great to Adam Lyberth to the great Chris Pronger. But best of at both places, being together with the best of friends! And after two weeks ending up in a house full of love, home! And again thanks to Kalle and Siv and Anya and the girls for making this possible. I feel utterly priviliged and would rate this some of the best time in my life. If not the best. Back to business, shpping for the week to come, helped by Dana whilst Eva is preparing for a danceshow at Palladium!