Pain!
Woke up early this morning after sleeping 10 hours. Exhausted after a visit to the Wahiba Sands, the great soothing desert, but no sleep at all. Tooth-ache. I am waiting to call the dentist when he opens at 9 a.m. Another of Talib´s contacts. Thank God I have been hit by this pain now, not on an expedition. It totally cripples you. The worst part of having a tooth-ache is that you can´t really communicate as you would like!
I have always been most content with life when I am dwelling into another culture. It is a learning experience, it is fascinating, never boring, you never know what to expect, it stimulates all your senses, makes you question everything you have learned from the day you left the Western crib, but most of all, you come across a lot of fantastic people. Meeting people is for me, the elixir of life! Therefore the main theme of the upcoming Expedition is connecting cultures, meeting people and building a bridge of understanding between the West and East. But, it is the most difficult project I have embarked upon, because it is a subject that involves people with the extremest of thoughts in both ends, which really touches the soul of human kind.  The best and the worst. It is a gigantic task and at times it just feels impossible! For this reason, I really admire people who have embarked upon a road to try to connect cultures and educate. And made a success out of it!
One of them is Mark Evans, one of our best friends here in Muscat.  Having him here, makes such a difference for us.  He is an explorer himself , a Fellow of the Explorers Club and The Royal Geographical Society, which means we can discuss all aspects of everything which deals with Expeditions with him. Everything from planning, route assessment and sponsoring. Mark works full time today with Outward Bounds and after a life of teaching in places like Kenya and Saudi-Arabia and after spending a year on Svalbard, he has made Oman his home. What Mark doesn´t know abouth the Omani outback doesn´t exist. He has just released a book about his 28 days exploring the Rub Al-Khali. He is very modest and careful when it regards himself, but he is pretty much good at anything he puts his head into, but most of all, it is another great human being I have come across, and he has set up an organisation called Connecting Cultures. An initiative where he invites, supports and encourages young people from all over the world to meet in Oman, travel by camel and at the same time connect them culturally and enhance their understanding of each other. It is genuinely a great vision he has accomplished! A new Connecting Cultures Expedition for young people is coming up the 3-10th of December and I have been honored indeed to be able to supply Mark with a very positiveminded and excellent young lady from Sweden, Julia Samuelsson who will attend it.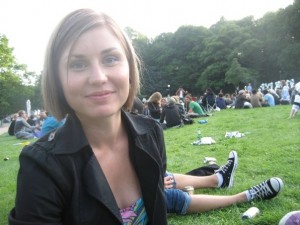 Mark has of course met a lot of inspiring people in his 48 year old life. The most impressive one, who started his thoughts of a Connecting Culture theme, was a speech at Hyde Park in London by a South-African named Ian Player. Mark contacted this awesome personality and during the hardest times of getting his project on board, he was encouraged by Ian himself. A thoroughly inspiring person and after reading about him on Wikipedia I think I have a new favourite role model to strive for! The same inspirational help applies for Mark who is continuously motivating me not to give up this project, which at times seems impossible. I am beginning to understand why nobody ever has traveled by camel from Arabia's easternmost tip till its westernmost point…..it wasn´t the physical limitations, it was the red tape…..still is!
Just back from the dentist. It will cost me 60 rial to sort out the mess I have created by not taking care off my gums and teeth….why does it all heap on to you, when not needed?