A Gentlemen´s Expedition in the eyes of Kensington Tours owner, Jeff Willner, is full of dramatic challenges. Like now, when we have pretty much reached the end of a 12 day tour, I feel as always – extremely run down! But happy! Just like on any Expedition I have ever been on. Even though these Expeditions which are organised by somebody I see is my brother, have a very luxurious touch, they´re really demanding. Two days ago, as always for me, I was down and out! Well almost. It is the enormous quantities of good liqueur, the long talks about life, complete lack of sleep and absolutely no time to recover, no personal time for reflection which knocks me out! On the other hand, I always return home wiser, happier, with new friends and have changed some perspectives of my way to look at life. On this Expedition, set in East Africa, the group consisted of 6 individuals who went under the names of the Eland, Giraffe  Warthog, Hippo, Impala and The Common Goat. During a series of 5 articles, I will show you readers what a Gentlemen´s Expedition with Kensington Tours consists of.
Safari in Masai Mara
By 
Mikael Strandberg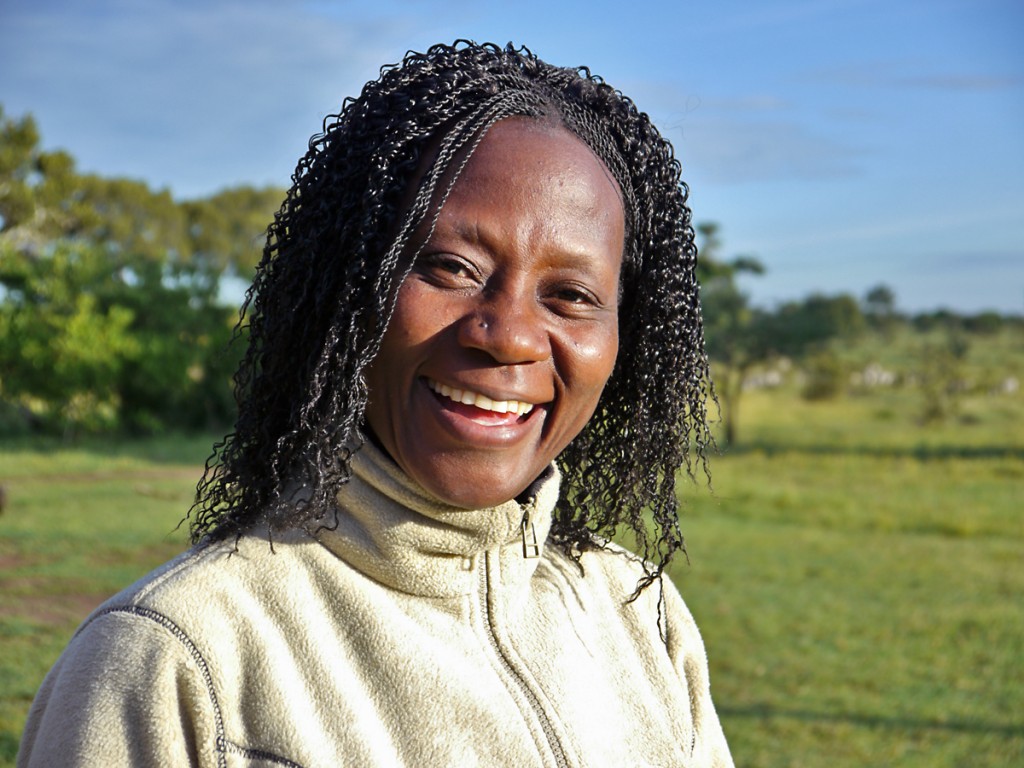 The East African safari really starts as quick as you get off the plane at JK Airport in Nairobi. The visitor immediately gets greeted by the most important human trait, a big smile. For us who come from the furthest northern parts of the hemisphere, we get happy beyond belief for such a welcome. We are not used to these genuine smiles. They warm every inch of your body, penetrates those cold bones and plays with your soul. It is the original smile. For a Northern European it wrecks your heart. And there´s nothing North American with this smile either, you know, that not fully genuine Have A Nice Day Smile which one comes across over there. The African smile is free from any selfish, evil thoughts. It comes from the deepest of souls, the original homo sapiens sapiens, who once upon time stood up and after some hesitation, decided to head north out of Africa. I wonder if they left this the biggest and most genuine of smile of all behind? As a genuine partner to the smile comes the African laughter, which is unique. It starts deep in the belly, works its way up rolling through the body and once it hits the mouth, it is the best of all laughs!
"Welcome to Africa!"
On top of that, there´s this almost indescribable feeling of belonging here, which hits me every time I step off the plane in Africa. I suddenly feel calm and content for no reason. Jeff, the CEO of Kensington Tours, and one of my very best friends, smiled at me when we met again after not having seen each others for more than a year and I knew he felt the same feeling. Probably more than me, because he spent his childhood in Congo and Kenya. He is more than half African in heart. He arrived from Toronto with 4 friends, who were all pretty much new to East Africa. It was my fourth Gentlemen´s Expedition and I knew the basic rules of what will happen. It contains some serious travelling with plenty of time to enjoy good drinks, cigars and talks about life. So after a wet party at our picturesque hotel in Nairobi, The Palacina, early next morning we pretty much immediately flew to an airstrip just below the magnificent Oloololo Escarpment, up on which Kensington Mara West offers the most spectacular view of probably the best game park in the world – Masai Mara.
I remember when I last was here, back in the year of 2000 doing the Masai Expedition, it was a long drive from Nairobi on very rickety roads even though it was done in comfortable Landrovers. 1990 I came by matatu, since that was all I could afford, and I remember I very demanding drive. But, of course, on all occasions, it was worth it. A safari in Mara is the best of the best. The reason is that wildlife is available and close, plus that the environment is spectacular. Even when we were going in for landing at the air strip which is located in the park, I spotted elephants, buffalo, warthog and antelopes. Godfrey picked us up, an old game spotter par excellence and an excellent driver. He told me he was Muslim, which intrigued me, but I would find out that Islam he spread into Masailand and Olekitembe told me quite a few had converted from his own clan, the il-siria. That wasn´t the only change in the park, it somehow seemed more organized, cleaner and under control. Poaching were much less and the Somali bandits called shiftas, which we had feared back in the year of 2000, seemed to be gone.
During my first visit to Masai Mara in the year of 1990 I did all the game drives in either a Landrover without a push up roof or in a matatu (small van) together with at least 6 other tourists. Photos weren´t that good, but it was still a great experience. Seeing lions, rhino and the other animals included in what is called the Big 5 is a life changing experience. In those days of little money, I shared a tent with six others. This time I stayed in one of the luxury lodges, a big spacey room, but without the feeling of mass tourism that I have always picked up at for example Serena Lodge. The view was awesome and sitting there early sunrise or by the sunset, spotting herds of elephant or buffalo below, whilst hyenas whooped, it is just one of the most thrilling feelings possible. It just has to be experienced! And this time we set off in a new and fresh Toyota Landcruiser driven with great skill by Godfrey and it is the best vehicle for photography, because you can stand up, balance your camera on specially made sandbags and just press the button and it is hard to fail to get photos which could appear in National Geographic of this the most fantastic fauna on earth, the game on the Africa Savanna.
I have been to most big game parks in the world, except the one´s in Botswana and Namibia. There are parks which offer more spectacular beauty than Mara, like the Ngorongoro Crater in Tanzania. There are parks where wildlife is more abundant, like some private parks, like for example Loisaba in Laikipia, But as a whole, Masai Mara has pretty much all of it. And after only a couple of days of game drives, we had spotted the Big 5 (lion, rhino, leopard, buffalo and elephant) and many more. For me, with probably over a 100 game drives under my belt altogether throughout the years, once you have been in awe by seeing the biggest inhabitants of the savanna, the smaller one´s becomes more fascinating. Like banded mongoose in big groups, vultures waiting to feast, a lions tracks in the mud and understanding this utterly unique eco-system, where for example the grass eaters all have their own grass they prefer and which belongs to their biological niche. Which means, they will only take their type of grass and leave the rest for another grass eater, specialized in a another type of grass. It is that amazing! And I have never ever done a boring game drive. There´s always something deeply fascinating or intellectually challenging to experience. If you have to choose one park in Africa where you have all the ingredients of a real safari, like a deep feeling of being in the bush (no paved roads), great scenery, a big variety of habitats and game, no great distances to travel, great lodges to stay plus a feeling of being in an area where we humans took our first steps, there´s only one place, Masai Mara.
As important, to fully understand, do a balloon safari. A safari which will give you a birds view on this paradise, which I will tell you about in the next article.
Photo Gallery from The Gentlemen´s Expedition in East Africa 2012.
Earlier Gentlemen´s expeditions