A Gentlemen´s Expedition in the eyes of Kensington Tours owner, Jeff Willner, is full of dramatic challenges. Like now, when we have pretty much reached the end of a 12 day tour, I feel as always – extremely run down! But happy! Just like on any Expedition I have ever been on. Even though these Expeditions which are organised by somebody I see is my brother, have a very luxurious touch, they´re really demanding. Two days ago, as always for me, I was down and out! Well almost. It is the enormous quantities of good liqueur, the long talks about life, complete lack of sleep and absolutely no time to recover, no personal time for reflection which knocks me out! On the other hand, I always return home wiser, happier, with new friends and have changed some perspectives of my way to look at life. On this Expedition, set in East Africa, the group consisted of 6 individuals who went under the names of the Eland, Giraffe  Warthog, Hippo, Impala and The Common Goat. During a series of 5 articles, I will show you readers what a Gentlemen´s Expedition with Kensington Tours consists of.
A birds pespective of Masai Mara
By 
Mikael Strandberg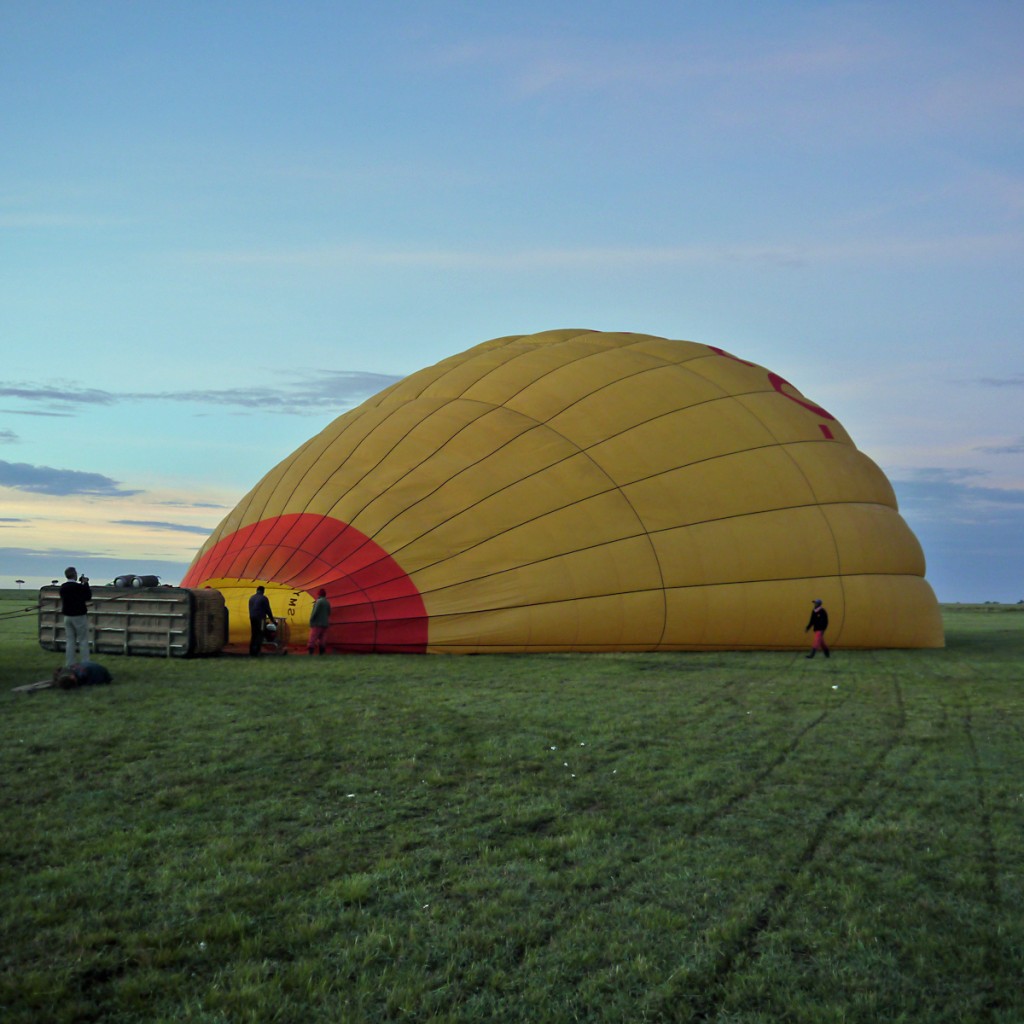 "Look,2 rhinos!" Kevin Pilgrim, the balloon pilot pointed out in the horizon and than added; "No, I only say this to keep your attention. It is probably 2 buffaloes."
It turns out it was 2 rhinos. Amazingly enough positioned more or less next to the same stretch of bush where I saw them 12 years ago. That time from a Landrover together with 2 female scientists doing a survey on the black rhino of Masai Mara. That time they worried a lot over loosing the rhino to the poachers which where roaming the park. This time, the poaching was under control and this time I managed to see them better and get a better photo. Much due to the piloting done by the Canadian Woody Harrelson look alike, Kevin Pilgrim.
"I have done this for more than 20 years" he told us, whilst he brought us very close to the rhino, just missing the tree tops and he brought us up high, so we got a good overall view of this magnificent park; "I should know what i am doing."
This was my third balloon safari in the Masai Mara and believe me,it is a major difference if you have a good pilot who can take you close to the ground, just above the tree tops, because no matter how good one´s human eyes are, it isn´t easy to spot anything smaller than an impala whilst at altitude. Kevin´s piloting gave as a unique view of a cerval cat, the black rhino and this time,just after the major migration had taken place, I saw the multitude of tracks left by the grass eaters. It was a surreal sight and there´s no doubt that getting a birds perspective is a must when doing a safari. It gives a totally different perspective of not only the wildlife but the workings of the whole eco-system, which makes Masai Mara so unique.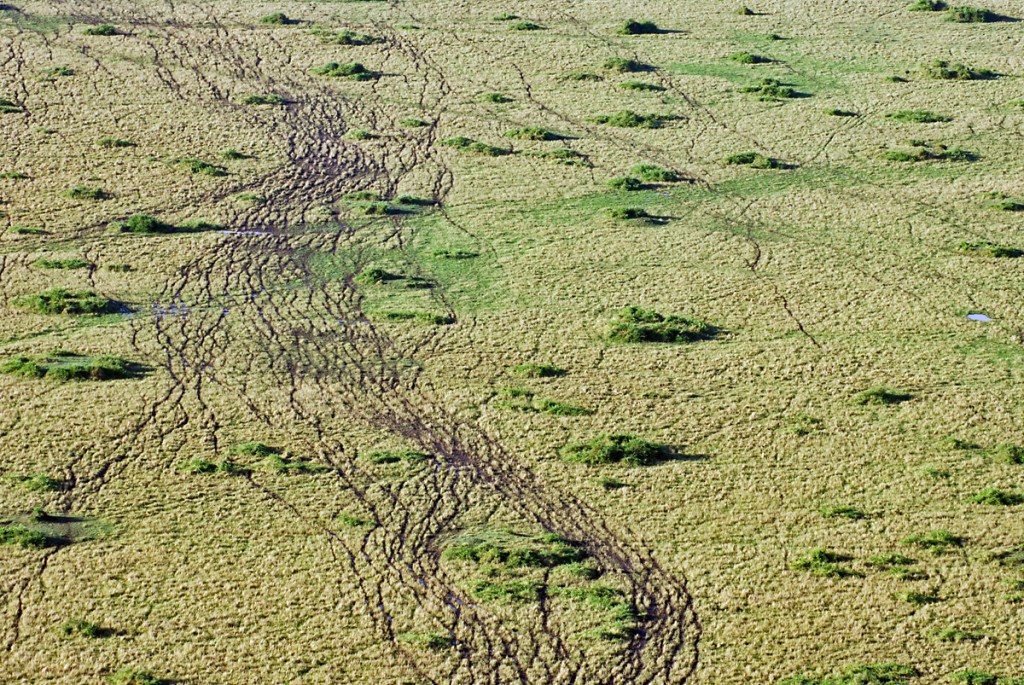 There were 8 of us in the gondola below the balloon. It is a very comfortable and half the time, a really silent and laid back way to see the park. The rest of the time is as comfortable, but lots of noise from the pilot adjusting speed and height. It is 2 heavenly hours. The only draw back is getting up at 4 in the morning, but once you have landed you get champagne and a full English breakfast with bacon, sausages and eggs. A good pilot also knows his game and is a good spotter. And, by experience, all balloon pilots I have come across are major personalities. Kevin is no exception. He is such a character so he decided after an easy flight to give us some landing drama which caused me a minor concussion. I don´t regret it!
There´s something of a great relief and a sense of real freedom in experiencing life from a birds perspective. There´s less rules, less knowledge, less restraints and one just feel damn free. However, the game still seemed slightly hesitant seeing this great shadow hoovering over them and most of them ran away in panic. But some just got so surprised that didn´t move at all. And the only thing which was better last time compared to this,was that it was during the great migration where more than a million grass eaters headed for the Mara crossing. That is probably one of the most extra ordinary sights I have ever seen, this great mass of wildebeest and zebra. But even without this world class experience, flying over Masai Mara in a balloon will change the way you look upon all living creatures.
Photo Gallery from The Gentlemen´s Expedition in East Africa 2012.
Earlier Gentlemen´s expeditions