As soon as extreme temperatures and wild weather hits especially the US, I get a lot of questions as regards to how to dress properly to handle extreme cold. Since fur is kind of out of the question for most people in North America and Europe,  I will stick to modern equipment and kit. Basically, the best solution is the layered system, which is kind of like peeling an onion. We are talking about these four stages:
1. The first layer, the thermals. This is dead important, the base of survival, so it is vital to choose the right material.
2. Second layer is some kind of a thinner shirt, wool or high tech yarns, or fleece. It is of no help if you choose material which doesn´t help to transport for example sweat between the layers, so for example, to have cotton here or on the first layer, that destroys the whole idea.
3. The third layer, depending on what you are going to do, hard physical work or staying relatively still, this is where you add on the down jacket.
4. The fourth layer will than be a Goretex 3 layered jacket with a hood or  a cotton parka.
On top of this you need normally 3 layers of gloves/mittens and at least 2 layers of head cover. Same idea as regards to your feet. Boots should have thick soles to do the work.
I especially want to put emphasis on the first layer. After using different types of thermal underwear for the last 25 years of a life in the outdoors, my conclusion is that the choice is a very personal one. Either you like wool. Or high tech yarns. A few observations though:
I have noticed that thermal underwear which are marketed by brands who primarily focus on extreme sports, like competitive skiing, are not made for users who are outdoors a long time. This type of underwear are far too cold and should only be used for short time competition. Definitely not for Expedition. These brands tend to dominate the market today. So, look out!
Good quality thermal underwear has to do with the machinery they´re produced by. Some outdoor brands are produced in a way that needed changes and developments are hard to do. An important question is, do they have their own factory and machinery to produce their own brand? Important!
So, regarding my personal opinion, wool or high tech yarns? I think wool does itch on and off.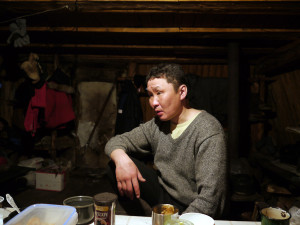 Thermal underwear are for me with the most important items of gear. This layer is the most important aspect of your choice of how to dress on your Expedition or adventure. Or a day out in the woods. This applies whether we are talking Arctic or tropical adventures. For example, at this precise moment, together with Termo, I am trying to figure out the best thermal underwear to use on desert travel. Thermal underwear is at least as important on such an Expedition as in the Arctic. And as regards to which thermal underwear to use, the following has to be taken into account:
It has to be thermal underwear with unique channels of construction to both insulate and help regulate body temperature
Light weight
Highest quality yarns
Anti-bacterial treatment that is not wash away
Active fit
Flat-lock seams to minimize chaffing
Fast wicking
 Please do come with your own personal opinions in this interesting subject! I am trying to explain the 4th layered system in this film below: