(Swedish version first, followed by the English)
Igår knallade jag över bergen till min favoritplats för rödingfiske. Havsisen är borta, men sjöarna är ännu täckta av is även om det börjar släppa runt kanterna. Solen gassade och fjällen är fortfarande klädda i snö. Oerhört vackert. Helt klart, och då tar jag alla mina 33 år världen över in i beräkningen, detta är helt klart en av de vackraste och friaste platserna på jordklotet.
Härom dagen var tjejerna och jag ut på en övernattning i fjällen. Ganska blött i markerna men en varm och frisk dag, och när man ser hur tjejerna, utan avbrott, leker timme efter timme utan behov av uppmärksamhet, så förstår man värdet av naturen som läkemedel på alla nivåer. Ibland undrar jag varför jag ser så ytterst få lokalbor ute i denna fantastiska natur? Men jag vet ju också att grönländaren i första hand dras till havet, inte fjällen. Och nästan alla jag pratar med, nämner sitt behov av havet för att må bra. Att kunna se det varje dag, vara en del av det ofta. I alla fall hos de över 30 års ålder, som vanligt undrar man hur det skall gå för de yngre. De verkar vilsna. Som vanligt.
Många frågar om Eva. Hennes tillstånd är stabilt, men vi är oroliga, vilket gör att vi taget beslutet att återvända till Sverige. Tjejerna och jag. Pam fortsätter sitt arbete här.
English version: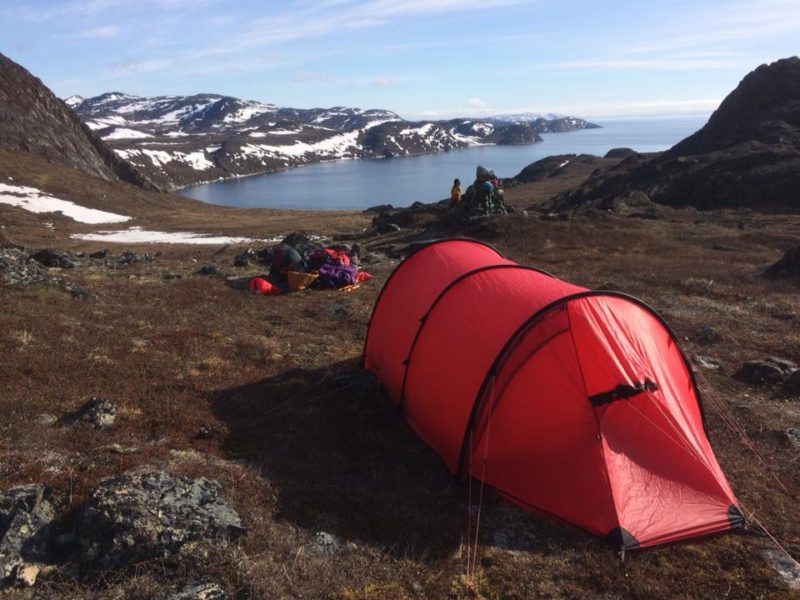 I crossed the mountains the other day to et to me favorite place for fishing arctic char. The sea ice was gone, but the lakes were still covered by ice, even though the edges are breaking up. The sun was warm and powerful and the mountains were still partly covered by snow. It was just incredibly beautiful! there´s no doubt, and take into account my 33 years of travelling most of the world, this was indeed one of the most beautiful and healthy places on earth.
The girls and me when out for a night out in the mountains this past weekend. It was still quite wet all around, but when you see and notice that the girls were playing for 7-8 hours until midnight with hardly a break except food, you realize how supremely good the great outdoors is for the the health of humankind. On all levels. That is why I at times cannot understand that I hardly ever come across local people when out. But, I do know, that the sea is the most important part of the lives of the Greenlanders, not the mountains. Almost everyone I talk to, note their need to be part of the sea, t see it everyday, to feel happy. At least among Greenlanders over 30, because as usual, you wonder about the youngsters..they seem at loss many of them. As usual!
I do get many questions about Eva´s well being. She´s fine and her situation is stable, but we are still worried, due to the isolation we are in, so Pam and me, we have taken the desicion that I will return with the girls to Sweden soon. Pam will stay and do her work here.