What equipment do you bring?
This is the most common question I get. And it is also the first thing I look up if I am reading a book by some explorer, adventurer. What equipment did they bring on the Expedition?
It is also something I have spent a considerable time doing in my life! Making kit lists.
Since Polar Expeditions is on my mind now. And the girls and I are soon heading up the mountains for thier first Arctic "Expedition" I have made this kit list.
It can
be used
going to any of the Poles (with some personal additions) or
just
going up the mountains for a few winter days
.
(And, if there´s any vital piece of equipment you are missing, please tell me)
· Some of the medical kit.
· Climbing harness (prosik rope)
· Two long sleeve shirts (thermal underwear) Wool.
· Long Johns (thermal underwear) – Wool or synthetic.
· Light wool sweater or fleece (2nd layer).
· Warm Jacket – Wool or fleece (3rd layer).
· Trousers (2nd layer) – Strong and light material that dries
quickly
. Wind resistant and water repelling or fleece trousers to wear under shell layer.
· Shell Jacket or an Anorak with hood – Waterproof and breathable material. Gore-Tex or alternative.
· Shell Trousers – Waterproof and breathable material.
· Liner Gloves – Wool or synthetic (polypropylene / polyester).
· Mittens – Wool or synthetic (two pairs if no liner gloves).
· Over Mittens of waterproof material (Gore-Tex or alternative).
· Socks – Wool or synthetic. Three pairs. I always have one pair of neoprene socks, which I use when some moisture in the air. Like Sealskinz.
· Hat and a Balaclava – Wool or synthetic.
· Neophrene mask or
similar to
wear in extreme cold
· A Buff or Hat – head wear.
· Gaiters – Calf or knee high and wide enough for the boots. If not going for the full covered boot like the Alfa type.
· Insulation mattress, Ridge Rest, polar style and an air mattress. Thermarest.
· Parka – Down or synthetic jacket/anorak.
· Sun Protection. Lip balm (healing)
· Personal medical kit. Pain killers, personal stuff…
· Toothbrush, earplugs and other personal belongings …
· A light weight ice axe.
· Three locking carabiners and a climbing harness.
· Steel thread, iron spike
· Watch, one manual and one tech/sport
· Camera equipment – Incl. spare batteries, memory card and/or films.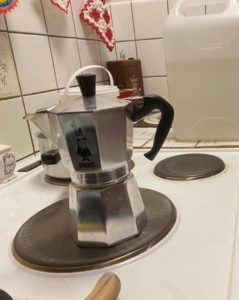 · Extra skipole, extra baskets, extra binding