I wrote this from my heart yesterday:
FREEDOM! On and off I get a whiff of true freedom. That feeling when you feel you could just set off into the horizon and never return because you need to be free, breath fresh air and live in total simplicity. Today was such a day. But I would do it with my three girls. As quick as I sit up on a horse, I feel at peace. I love riding. And, Kazakhstan of course is one of the greatest horse countries in the world and no doubt they´re some of the truest of horsemen and women. Today we came across a herd of horses, just walking free outside Karaganda and the University, and they were easily approachable and it didn´t take too long for them to accept even the kids, so that is a good sign of great horse people!
The older I get, the less I want and need of a consumer society.
These are the feelings that is dominating my fist few days in Karaganda. The fact is we are all happy and the difference from when we arrived to Moss Side, Manchester and here, it is just the opposite. In Moss Side we entered a chock. In comparison, the cold here is far lower than in Moss Side, but we immediately felt cold inside those Victorian shacks on Broadfield, but even though the heating (centralized of course) isn´t turned on yet here, it is still far fresher and warmer. that crude Manchester cold ain´t with us anymore. The flat here is smaller, just a bedroom and a kitchen, a toilet with a shower and and a narrow hall. The door to the apartment is a bit run down and we have put a newspaper to avoid getting woken up every time somebody comes into the corridor. The taps took a bit of time to figure out. It is all opposite to what we know. To get water, you press them and cold water is to the left. All tables, chairs and beds are rickety, like the floor is uneven. But this doesn´t bother us, since we feel free here. It is hard to put the finger on, where the major difference is. Less people, fresh air and less noise. Our apartment is one of many in a ten store high rise for teachers and families at the University, which is located at the edge of town, not to far off a lake we visited yesterday, where we met our first Kazakh cowboy!
He fell in love with my wife at sight and since he had consumed a fair amount of alcohol he had a lot of confidence! There´s so many things which I would call Siberian and I remember from my days in this enormously big place. The town in itself with its small shops, the oldest of the buses, the pipelines going through the city, people, old people sitting outside bigger shops selling vegetables, potatoes and chickens, the kindness, people staring at us not in a problematic way, just out of pure curiosity since they don´t see to many outsiders and the way people go out of their way when you ask them for help.It is a place easy to fall in love with!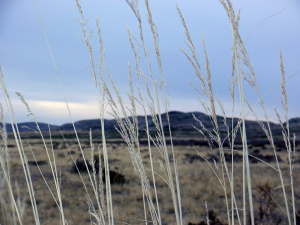 My wife is gone most days now, being a guest lecturer here and she takes it extremely serious, which she should, so there´s little time together, but the girls are enjoying themselves and we are trying to adjust the jet lag. Still. Gee, it takes time! We are also trying to figure out prices, where to shop for specific goods and if the Internet is reliable where we live. Still settling in….