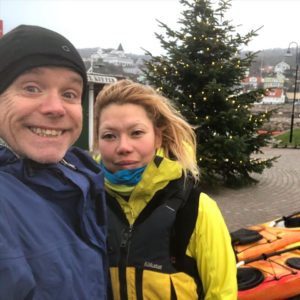 Wellness. This is the new word.
I have dived into this wellness business now. It is huge. So much money involved. Selling of training programs, new training ideas, new clothes, supplements. Loads of un-scientific cures. Lots of self help stuff. Does it do any good? Or is it a new fad?
I am trying out a few. As part of what best can help me do that big Expedition when I turn 60! I need to collect all possible resources to be able to do that.
However
, there´s is no doubt, there´s one moment when
I feel
at my happiest. At my most relaxed and when time flies away way too fast. The complete wellness feeling. It is those moments when I am together with my girls. And the Christmas holidays is such a possibility to maximize the wellness feeling. How hard can it be?
Finally the girls are old enough to play boardgames. And getting beaten by dad. And we have been to libarary, to a festival and played at home. The girls have been busy almost everyday with some activites to keep them balanced. Now when there´s no football or dance. A very busy, but the best holidays ever!
I get reminded daily about Expeditions though. Pam gave me a Nansen coffee cup from greenland. And a unique seem sealer from Fjällräven, which I used in the late 1970`s. It still exist at Pissifiq in Ilulissat!