"Ice is bad on Tassuisaq" , a villager told me when I was walking around this fishing, hunting and tourist place of around 50 inhabitants.
I am worried. So much snow disappeared overnight, its warm and crossing ice on rivers and lakes is not only time savers, but much less work I have a tough 10-12 days ahead of me.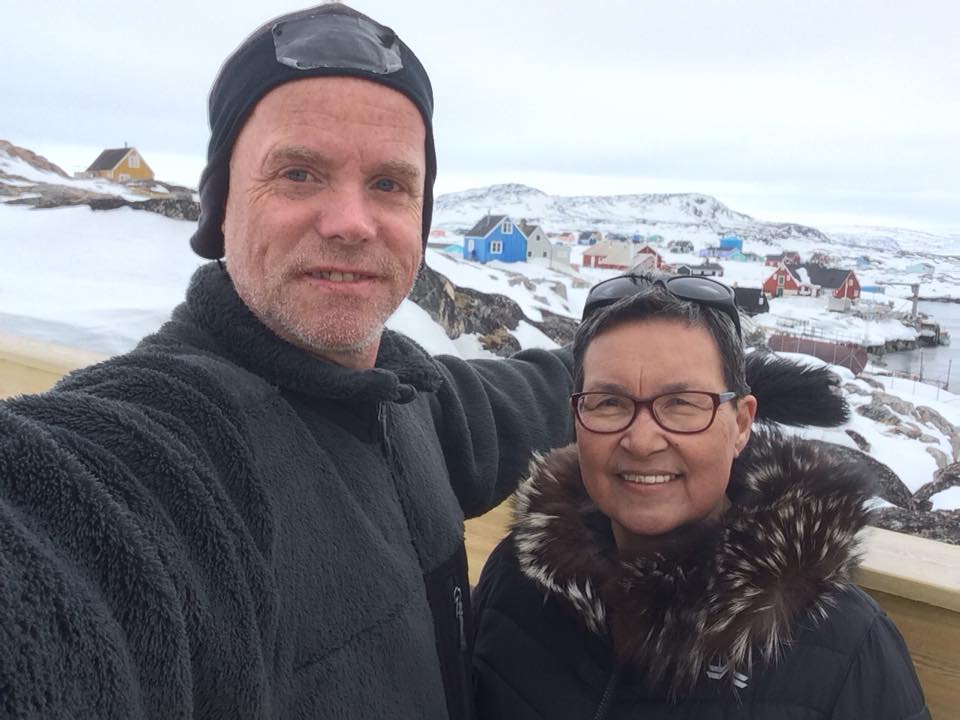 Such is life! I slept almost 10 hours last night. I havent slept well for the last two weeks. Too many tragedies in my life right now, too many worries, but this trip has already given me perspective of great value how I should persue life ahead.
So last night, I met two villagers. One put me up and the other spoke English and she brought me around the village today. They are developing tourism to be able to sirvive now when fishing and hunting is getting more complicated. Mainly due to the political situation and the warming of the climate.
"Icebergs are much smaller today and climate is really getting warmer every year. But I think most Greenlanders, most of us live in Nuuk, we like it, but for people in the villages it makes their traditional lives harder."
The Greenlandic dogs howl when we pass them, they too are employed in the tourism sector. Whilst walking around the village on snowmovile tracks, two groups fly in on helicopters, they are English ski tourists who visit the village for 30 min. But the villagers are happy they come. A third of the village get employment from tourism.
We pass the school, which has 9 students between 7-14 years of age. I havent seen one kid yet, but it is Sunday, so I guess they are all inside, but definitely not using internet. It does exist, but seems to have no speed.
I heard they shot the polarbear swimming away. Damn, I wanted to see it. And I brought ammo and rifle unnecessary.